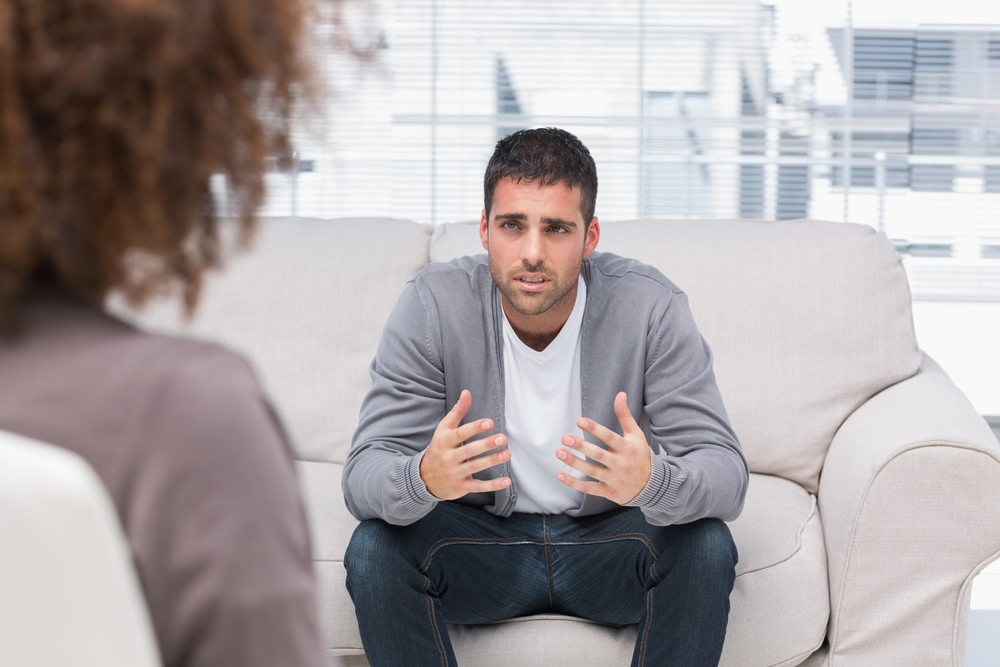 It's normal to feel a bit nervous about your first counselling session, particularly if you have never seen a counsellor or psychotherapist before. After all, you are about to share some deep feelings with a stranger.
You might feel more comfortable if you take some time before your visit to think about why you have decided to seek help. Maybe even make some notes about questions you would like to ask, and what you hope to achieve.
Your First Counselling Session
Your therapist will probably start by introducing themselves and asking you a few questions. These may include information such as your name, address, and the name of your medical practitioner. They may also ask if you have any current medical issues, and if you have seen a counsellor or psychotherapist previously.
You will probably be asked you to sign a Therapy Agreement. This outlines details about confidentiality, fees and cancellations. You will be given a copy, and the therapist will keep one on file.
Following this, your therapist will explain the counselling process to you. I work with a model of therapy known as Process-oriented Psychology. This modern approach to healing is holistic, and recognises that your mind, body and emotions are constantly interacting and influencing each other. 
You are also part of a family, community, friendship group, the wider world and the natural environment. All of this will influence you, as well as events from your past.
You will be gently invited to share your concerns. Your therapist may start the conversation by asking "what brings you here?" 
What Happens in a Counselling Session?
Initially, we will take time to get to know each other. Then you will be gently guided to talk about whatever is troubling you. The session is yours, and there is no rush to achieve anything. This process is a matter between you and your therapist.
Over time, you will probably feel more comfortable to speak more openly about your concerns. Some situations can be difficult to put into words. To help you express yourself, I may invite you to use movement, sound, role play or drawing.   You can choose the methods that feel comfortable to you.
There is nothing you can't talk about in therapy. If you feel anxious about this, you might like to start here. No problem is too big or too small.
My role as your therapist is to support you and your process, in a non-judgemental space of safety and trust. This is a place where you can feel free to fully express yourself. I will not offer to "fix" things for you, but will help you to find your own solutions.
Concluding Your Counselling Session
When you have about 10 minutes left, I will start to "wind up" the session, and review what we have covered. I may ask for feedback, such as how you felt about the session. I would also like to know if there is anything else you would like to discuss before you leave. If you are not feeling comfortable, I would like to know this.
To conclude the session, I will probably invite you to make another appointment. I may suggest more sessions if I feel there is more to work on, but the final decision is up to you.
Generally, you could expect to have 3 to 5 sessions initially, but you may need more to fully unfold a situation. You will probably be starting to feel better after this, but there are no "quick fixes" in therapy.
The Next Step
Remember, your mental health is just as important as your physical health. Many people find that addressing emotional issues can also help with physical complaints
If you feel that talking to someone would be helpful, the next step is to make an appointment for an initial consultation. You can expect tot receive a warm and friendly welcome, and an invitation to talk about whatever is worrying you.
A PACFA accredited Holistic Counsellor and Psychotherapist, Rosalind is also a Registered NDIS Provider, Circle of Security Facilitator and approved Victims Services Counsellor.
Sessions are available in person at Moruya South Head, and online via zoom.